Top Rated Ornamental
Fence Birmingham AL
Complete your homes look with a brand new fence from Landmark Fence.
Serving Birmingham and the surrounding areas.
The Best Choice for Ornamental Fences in Birmingham AL
Are you looking for fence installation services? Are you looking to replace an existing fence with a new one? Then you have a lot of choices to make. There is a wide range of fence types with each offering unique attributes and features. Metallic fences are some of the best types available an ornamental fence is one of the preferred ones in that bracket. Ornamental fences have a wide range of uses and are stylish in many ways. It can be used in both residential and commercial spaces.
Ornamental fences are fantastic and getting them installed by the best company will ensure you reap all its benefits. You need to work with a team that provides the best ornamental fence as well as do a professional installation. That will ensure that your fence is durable and will bring in cost-effectiveness. Landmark Fence Company of Birmingham is the team that you can rely on for the best ornamental fences in Birmingham, AL. We are a team that focuses on quality and you can trust us to give you a quality fence and 100% satisfaction. Work with us today for the best results.
High Quality Residential Ornamental Fence Birmingham AL
Ornamental fences can be used in a wide range of places. People in residential areas can also get ornamental fences. This fencing material is in a good position of delivering a wide variety of design options when it comes to customizing it to suit all your inclinations. They make the home look modern and it serves to protect as well, being a very strong piece of fencing. They are cost-effective and we are the team you can rely on for the best ornamental fences. We have a wide range of designs that you can choose from.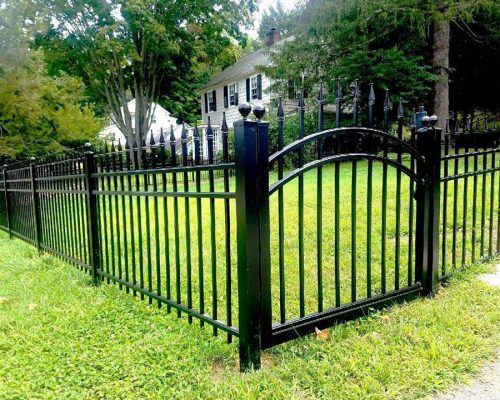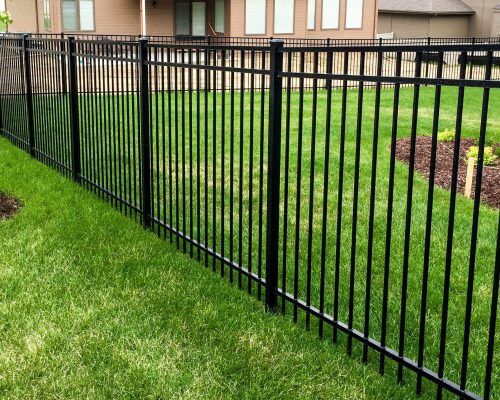 Quality Decorative Fences
Many people want fences that are aesthetically pleasing. Fences are meant to serve many purposes especially protection but having one that can do both is convenient. Ornamental fence Birmingham AL serves this purpose and it is a quality fence for decorative purposes. A lot of customizations can be put on ornamental fences and we are the team that will get it done for you. We are professionals in ornamental fence designs and we have a wide range that you can choose from. Ornamental fences are very strong and will last you for many years. Get your fences with us today.
Check out our Privacy Fence Birmingham AL page for more details.
Landmark Fence Company of Birmingham is a team that cares about clients. We know that installing a fence is a service that needs a lot of financial planning and we offer free estimates so that you have a good idea of what you will need to pay. Moreover, we are an affordable team and we work fast to give you the fence that you need. You don't have to go deep into your pockets to get our services. No matter what size of fence or property you have, we are the team for a professional installation. We are a top-rated ornamental fence installer in Birmingham, AL.
I am happy I selected Landmark Fence Company services to perform my fence installation. They are all you would want in a local fence company—incredibly knowledgeable, reliable, friendly, honest, thorough, and offer reasonable rates. I'd undoubtedly recommend them to anybody and will utilize them next time I need help with a fence.
We had a fantastic working experience with Landmark Fence Company of Birmingham. They are extraordinarily courteous and a pleasure to deal with and gave sound advice on what were the best and most cost-effective solutions. I would recommend the company to my friends.
Very professional. They answered right away and the visit was booked quickly the next morning. They dealt with my problems efficiently. I could not have been happier, and I'd endorse Landmark Fence Company!! Excellent service!! Thank you!
Thrilled with Landmark Fence Company. They removed our 20 year old fence and installed a new vinyl one for us. They were tidy, polite, and a real professional. I seldom write reviews, but I'll create one this moment. I honestly wouldn't wait in recommending them. Good job, Hayden!