The Finest Fence Repair Birmingham AL
Complete your homes look with a brand new fence from Landmark Fence.
Serving Birmingham and the surrounding areas.
Fence Repair Services Birmingham AL
Fences are known for their general durability. All types of fences are strong and can last a long time given no adverse conditions or events such as vandalism happens. However, for some people and from time-to-time, these events happen leaving your fence with damage. A damaged fence is not only aesthetically unpleasing but also has a lot of repercussions to its main purposes such as security and privacy. If you have a damaged fence, it is vital that you get fence repair Birmingham AL immediately.
Repair To All Kinds of Fences
There are many types of fences and each has different levels of damage. Landmark Fence Company of Birmingham is the team to work with for the best fence repairs. One of the main reasons to choose us is we have repairs to all kinds of fences. We are a team that has all the materials needed to deal with all kinds of fences. Each fence type needs a unique fix and we are a team of professionals that can handle repairs to all kinds of fences. Choose us today for the best results.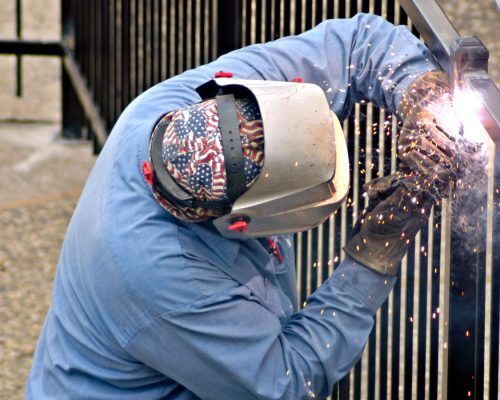 Fast And Reliable Fence Repair Birmingham AL Service
As mentioned earlier, damage to the fence is compromising in many ways. You may not have the privacy that you always wanted and you could also lose the sense of security your fence brought. We treat fence repairs as an emergency situation and we will come to you to get underway on the work. We are a team that works fast to ensure that you are feeling safe with your repaired fence. We work fast so that you can have an eased mind knowing that your compromised fence is back to tip-top shape. Contact us whenever you need fence repair services.
I am happy I selected Landmark Fence Company services to perform my fence installation. They are all you would want in a local fence company—incredibly knowledgeable, reliable, friendly, honest, thorough, and offer reasonable rates. I'd undoubtedly recommend them to anybody and will utilize them next time I need help with a fence.
We had a fantastic working experience with Landmark Fence Company of Birmingham. They are extraordinarily courteous and a pleasure to deal with and gave sound advice on what were the best and most cost-effective solutions. I would recommend the company to my friends.
Very professional. They answered right away and the visit was booked quickly the next morning. They dealt with my problems efficiently. I could not have been happier, and I'd endorse Landmark Fence Company!! Excellent service!! Thank you!
Thrilled with Landmark Fence Company. They removed our 20 year old fence and installed a new vinyl one for us. They were tidy, polite, and a real professional. I seldom write reviews, but I'll create one this moment. I honestly wouldn't wait in recommending them. Good job, Hayden!
Affordable Repairs You Can Count On
Nobody expects their fences to be damaged and no one can know the exact time that it can happen. Fence repair is something that may be needed impromptu and it may not be budgeted for. However, staying with a damaged fence too long can lead to more damage and other problems. That is why at Landmark Fence Company of Birmingham we offer affordable fence repair services. We want you to have your fence sorted out in good time and we will work diligently to ensure it is in the best shape possible. Come to us for the most affordable fence repair services.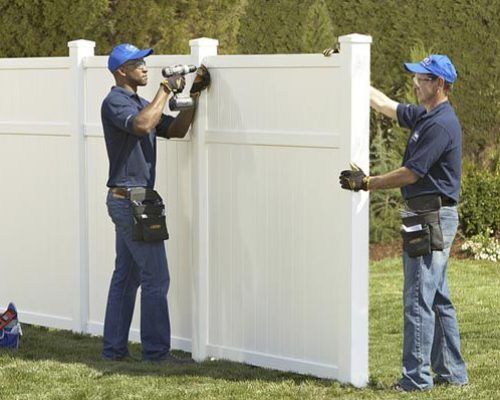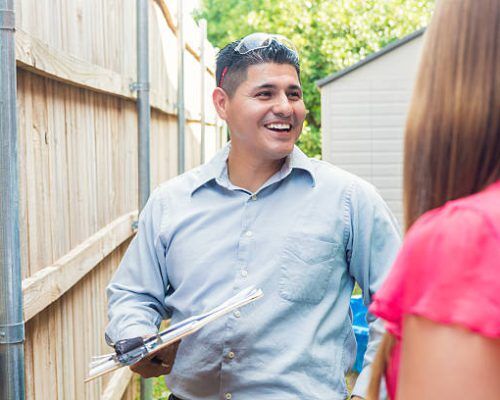 A Repair That Will Make Your Fence Look Brand New
Some fence repair services make a fence look patched up which is not the desired results. We are the team that has the experience to make your fence look brand new after a repair. We will use the same material and follow the same patter when repairing your fence to make it look like nothing happen to it. Our fence repair services always leave a person's fence looking brand new. We are a professional fence repair team and we will give you the finest fence repair in Birmingham, AL. Get a fence repair with us today for the best result.
You can also visit our Fence installation Birmingham AL page for more information.